Well, 2020's almost in the books and it's time to hand out some prizes!
It goes without saying that this was an extraordinary year with many unique challenges, and we want to acknowledge the tremendous efforts made by Burbank's ETCs, employers, and employees in doing their best to travel safely and sustainably.
We especially want to thank all the ETCs who submitted their 2020 Burbank Trip Reduction Survey Reports already. Thank you!
Your timely submittal helps the BTMO present the cumulative results to the City, enabling decision-makers to better understand how employees commute to and from work and helping to guide future transportation plans and programs in Burbank.
We have awarded 1st Prize, 2nd Prize, and 3rd Prize to the ETCs with the most improved Average Vehicle Ridership (AVR) and highest overall AVR scores. AVR is a metric used to measure the number of people commuting to or from a site versus the number of cars.
A note on 2020 AVR scores: this year, we have seen enormous increases to AVR due to the increased number of teleworkers. Teleworking is a great tool in the congestion reduction toolbox. It benefits employees' quality of life, and it saves employers money as well as reduces the need for parking capacity. We've observed the positive impact teleworking can create – less traffic congestion and improved air quality. Check out our tips for teleworking here.
Now, onto the prizes…
Congratulations to our 1st Prize Winner, Avalon Blinn, from Horvitz and Levy! Avalon achieved the highest AVR as well as the most improved AVR. Her AVR score of 23.90 represented an increase of 22.39 from last year!

Our 2nd Prize Winner is our 2019 first prize winner, Desiree Solano from Fotokem. Her AVR this year is 3.77, increasing by 1.41 since last year.
Our 3rd Prize Winner is Azhalea Lemus and George Castro from Aramark. Their AVR this year of 2.68 increased by 1.43 since last year.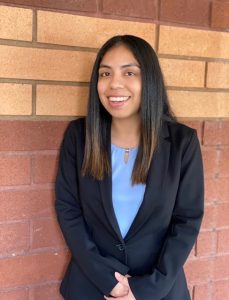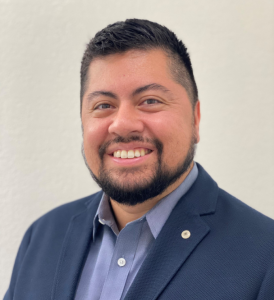 All winners will receive a $50 gift card.
The following are our member companies and their ETCs who submitted surveys, estimates or exemptions this year. Special kudos to the 18 ETCs in bold below who conducted a survey during this time. Keep up the great work!
Downtown
2G Digital Post – Deborah Rogers
Acument Global Technologies – Rosa Hernandez
Aramark Uniform Services – Azhalea Lemus and George Castro
Barnes & Noble Burbank – Trica Woloshin and Denise Van Stratten
Carmax – Bentley Parker-Brown
Cartoon Network Studios – Kris Lindquist and Luke Linsteadt
City of Burbank – Nick Burant
Cusumano Real Estate Group – Helga Torosyan
Entertainment Partners – Dee Perry
Image IV Systems Inc. – Danny Sherman
Origin LLC – Karolyn Dacy
Ralph's Grocery Co – Grace LeBlanc
Sega of America – Jessica Frausto
S&H Machine – Yvonne Ha
Tic Toc Studios – Taylor Ragan
Trader Joe's Company – Kathy Cipolla
Media District
Disney – Ken Jarocki
Fotokem – Desiree Solano
Horvitz & Levy LLP – Avalon Blinn
Providence Saint Joseph Medical Center – Lourdes Bazavilvazo
SAG AFTRA Health Plan Producers Pension Plan – Ron Credo
Therapeutic Associates Inc. – Julianne Courtenay
Warner Bros. Entertainment – Sally Chan and Maggie McEldowney
Whole Foods Market – Denise Van Stratten
Worthe – The Burbank Studios – Briana McKenna
Worthe – Media Studios North – Katie Herrera
Worthe – Pinnacle 1 – Connie Muramoto
Worthe – The Pointe – Cristina Spratt
Worthe – The Tower – Claire Ortiz
Questions about this year's survey or still need to submit your forms? The deadline to submit this year's survey was October 31, 2020. Submissions after this time period will no longer be considered for prizes. However, if your company would like to conduct the commute survey later, either to align with your deadlines for the South Coast AQMD or for another reason, let us know and we are happy to grant you an extension. Please contact Bronwen Keiner at bronwen@btmo.org or (213) 425-0966.