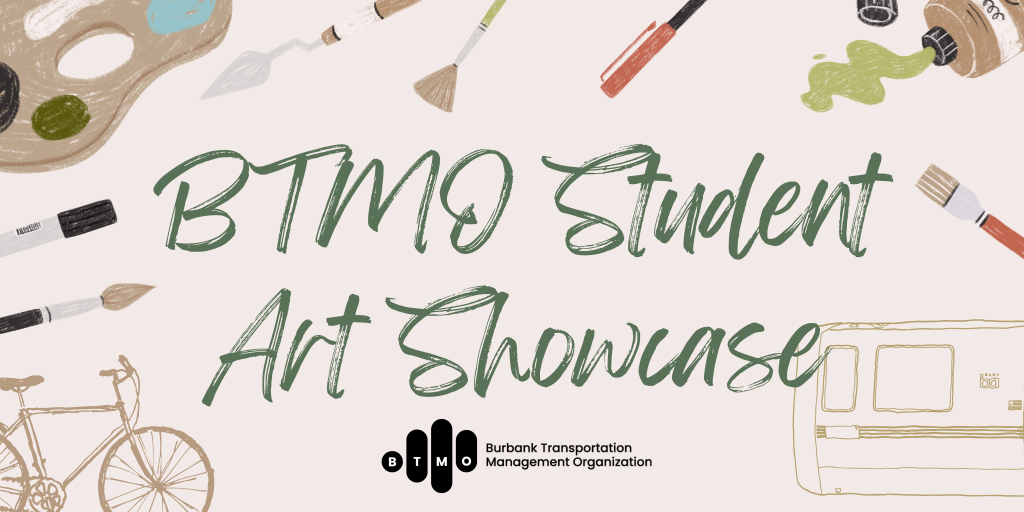 Celebrating sustainable transportation through art and creativity
We invite Burbank students to learn about sustainable transportation through art and creativity by participating in a virtual sustainable transportation art showcase! Explore the possibilities of using art as a tool for change and contribute your own creations to the conversation. 
Any Burbank student can virtually submit a photo or file of a creation that relates to sustainable transportation — bonus points if the art highlights Burbank! Mediums can include drawings, collages, virtual art, comic strips, poetry, or anything that can be displayed on a virtual platform. 
Submit your creation by Friday, February 3rd for a chance to win a $30 Virtual Gift Card, showcase your artistic talents, and be part of a movement towards a more sustainable future of transportation.
Submit your creations here:
Looking to learn more about how you can travel sustainably in Burbank? Our Know Your Options page is a great resource. Plus, don't forget to subscribe to the BTMO newsletter for the latest updates.