On May 17th, the BTMO and the Clean Air Committee hosted Bike Walk Breathe – a fun-filled event to promote active transportation, sustainable commutes, and healthy lifestyles. This was the first-time since the onset of COVID-19 that the event was hosted in person and it was a huge success chocked full of a variety of vendors and interactive activities.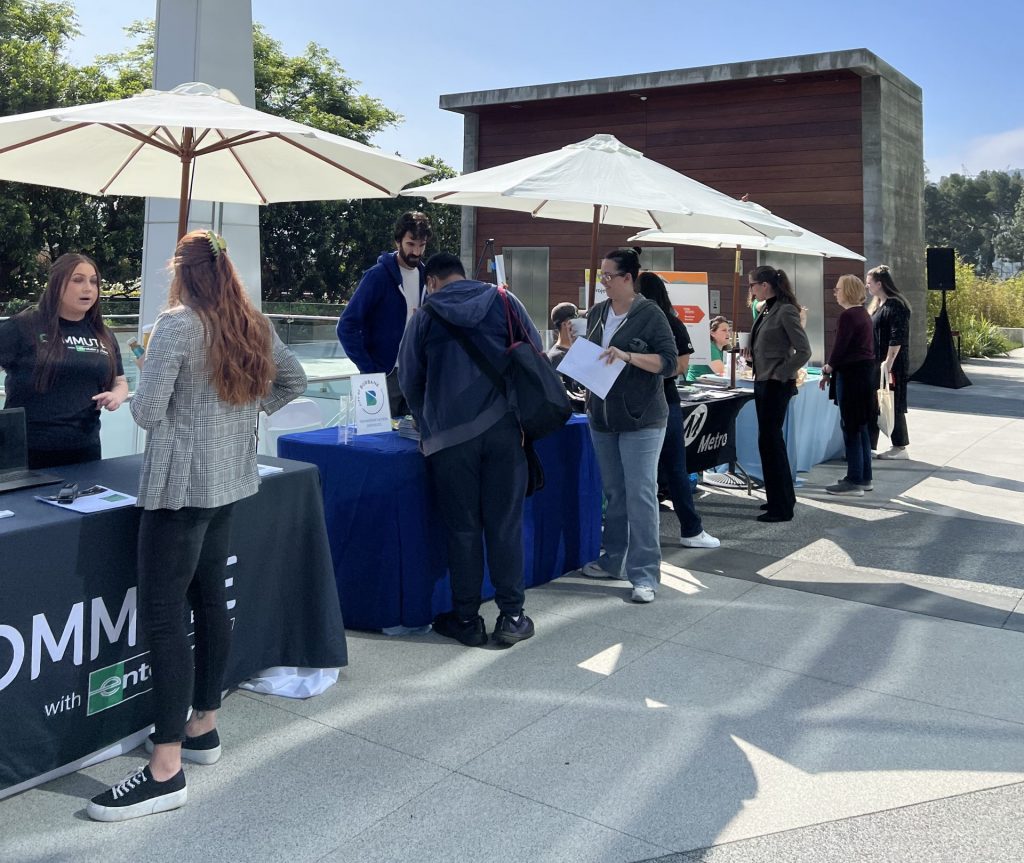 Among the vendors present were Burbank Bike Angels, Hoopty Bike Repair, and Go Green Bicycles, offering their expertise to cyclists of all levels. They provided refurbished, fixed up, or brand-new bicycles and essential bike equipment, ensuring that every cyclist had what they needed to hit the road. The event also featured a bus bike rack demonstration by Burbank Bus, familiarizing cyclists with the convenience of how easy a multi-modal trip can be! Representatives from the San Fernando Valley Bicycle Coalition were on hand to promote their inclusive cycling club, encouraging cyclists of all levels to become part of a vibrant cycling community. The Burbank Police Department took the opportunity to educate participants on cyclist safety, while Suja Juice generously provided free refreshing cold-pressed juices to fuel cyclists on their two-wheeled adventures.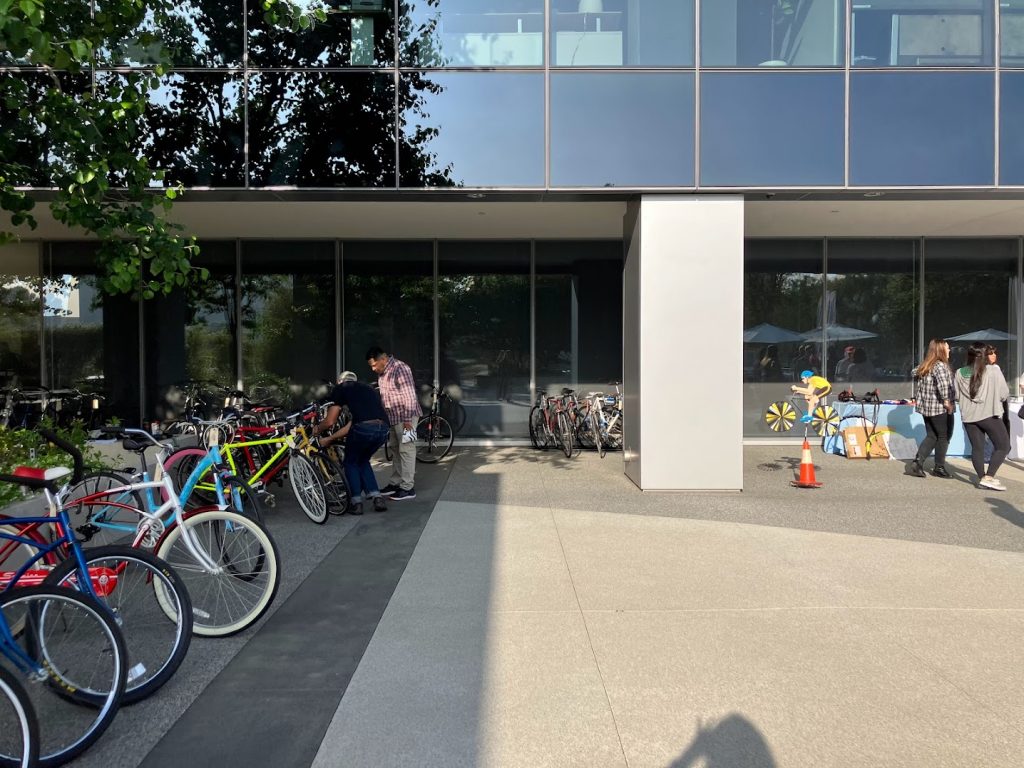 In addition to cycling-focused vendors, the event offered resources to get participants moving. Fleet Feet, the YMCA of Burbank, and FIT Health Club provided valuable information and engaging activities to promote active lifestyles. FIT even organized a complimentary outdoor spin class and a sound bath experience, creating an invigorating atmosphere.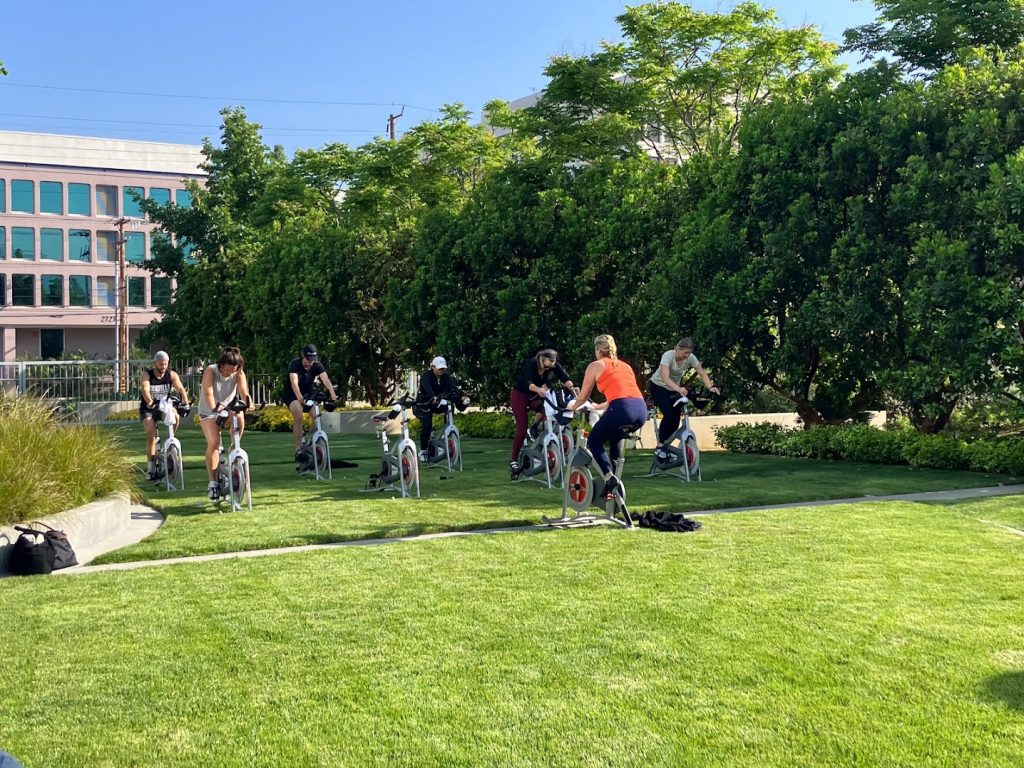 Moreover, this gathering served as a wonderful platform to raise awareness among Burbank commuters about the various commute modes, incentives, and programs available to them. Representatives from Burbank Bus, Metro, Metrolink, and Commute with Enterprise Vanpool came together to offer resources and information, empowering Burbank employees to embrace car-free commutes.
The excitement continued with an enticing raffle, where more than 50 participants participated. Thirteen lucky winners went home thrilled with a range of prizes, including Dodger tickets, a Disney gift basket, WB Studio Tours passes, and gift cards from Go Green Bicycles and Fleet Feet.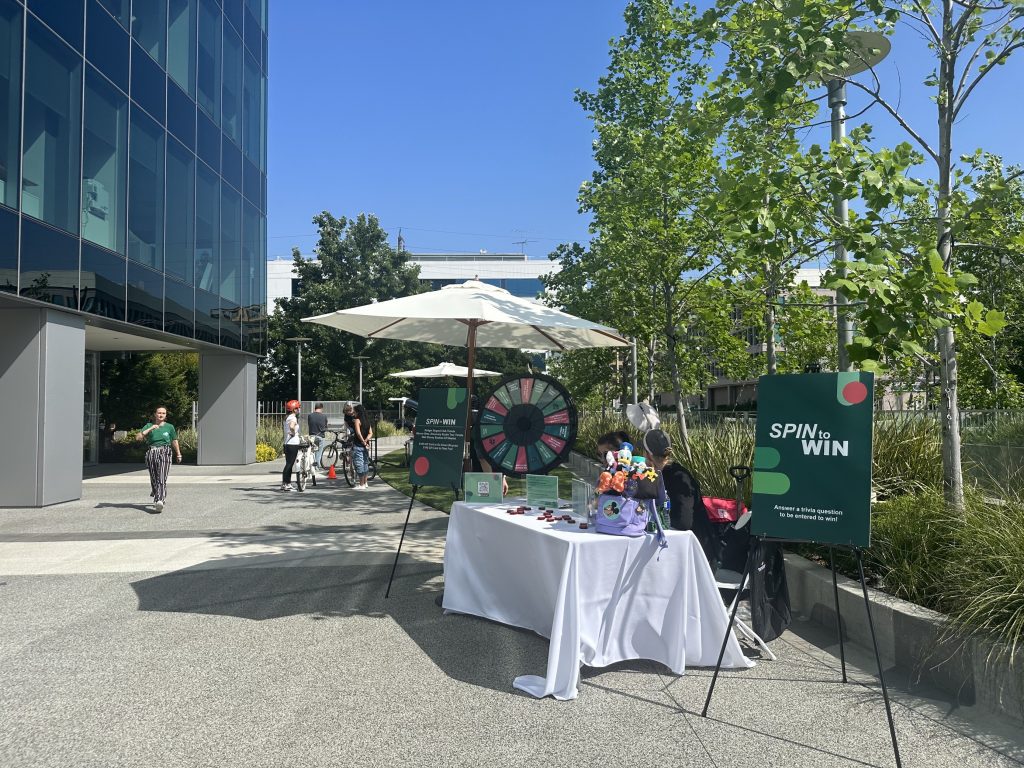 This annual event is a powerful catalyst for encouraging commuters to incorporate biking into their daily routine, whether it's for their commute or any other travel needs. By doing so, individuals can save money, improve their health, reduce stress levels, alleviate traffic congestion, and enhance air quality. We are committed to fostering car-free journeys beyond Bike Month and invite everyone to learn more about embracing sustainable travel.
Want to learn more about how to embrace a car-free commute? Visit our website for cycling resources and other commute options, or you can always contact the BTMO at info@BTMO.org to learn more.