Commuters of Burbank – Dee Perry
Each month we feature a member of the Burbank Commuting Community to share stories and advice on what it's like to be a Commuter of Burbank!
Returning to work?  This month we're shining the spotlight on Dee Perry, an avid-Metrolink commuter.
Metrolink recently surveyed its riders – including those who stopped riding when California's stay-at-home order was issued – to explore their needs, concerns and expectations going forward.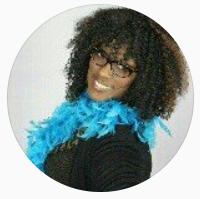 A few of the findings:
Seven out of 10 of current riders describe themselves as essential workers, the largest percentage of whom are healthcare workers. One in three people who still ride Metrolink do so because they have no car available. The majority (81%) of those who have stopped riding due to the stay-at-home order say they are likely to return to Metrolink. Nearly a third (28%) will return when the order is lifted. Some say they'll wait for schools to reopen or until there is a vaccine. To see the full results, click here.
Visit Metrolink online to find out more about the extra steps it is taking to protect against the coronavirus, as well as temporary service reductions and schedule changes.
Also, check out the BTMO's tips on how to ride transit safely.
Where do you work in Burbank?
        I work at Entertainment Partners located across from Burbank Airport.
How do you get to work on a typical day?
       I take the train approximately 3 – 4 days a week.
What is the best part of your commute?
       That I can sit back and relax.
What/who compelled you to begin commuting this way?
      I began commuting this way for two reasons: To help with the environment and because the          company pays for a portion of the fare.
Do you have any interesting commute stories you'd like to share?
       I met someone a about a week prior to riding the train. One day, while riding home I saw             them on the train. So now I have a new friend on the train that saves me a seat each day.
Are there any commuting tips that you'd like to share with people working near you?
       Be sure to arrive 10 to 15 minutes before the train comes.
Keep up with Dee on social media!
Instagram: DMakeup1228