More reliable bus service is coming to Burbank beginning June 25.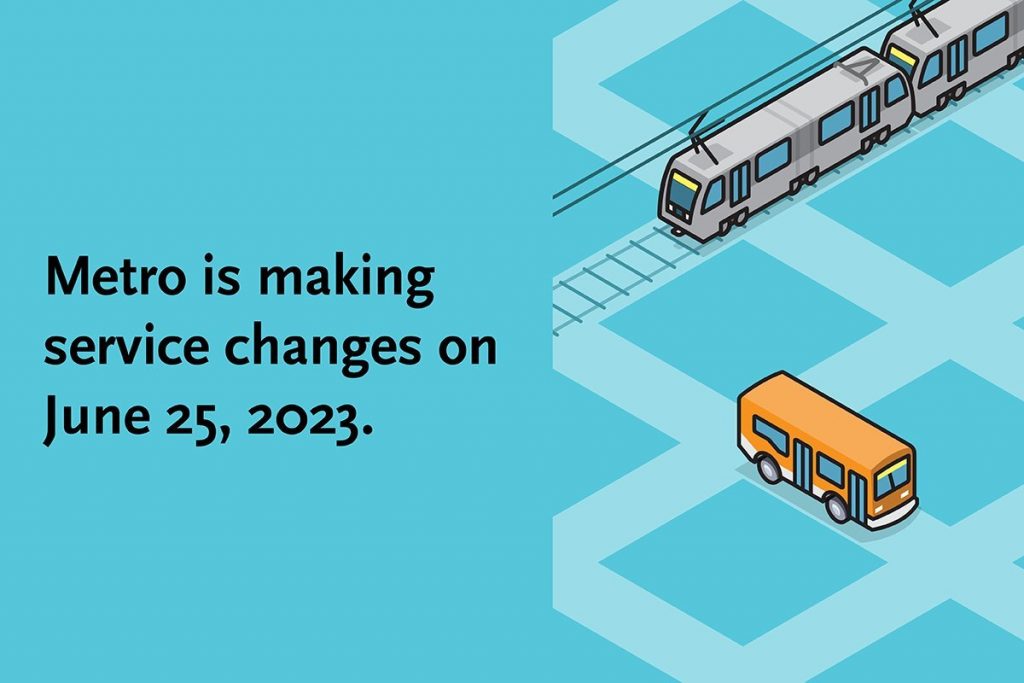 Metro will be making service changes beginning June 25, 2023 to help improve reliability and predictability across the system. These new service changes will increase frequency on Metro's busiest lines and better match customer needs.
The BTMO is dedicated to providing its members and commuters with the most up-to-date info on these changes and will continue to do so whenever the Metro System experiences changes in service.
Visit mybus.metro.net/ to see if changes are coming to your route.
New posted schedules are now available and if you use the Transit app, Metro's official smartphone app, a preview of the upcoming changes will also become available soon.
The following changes will be coming to Burbank beginning Sunday, June 25, 2023:
Revised Schedules
On Weekdays, Saturdays, and Sundays, schedules will be adjusted for reliability on Line 169.
On Weekdays Only, schedules will be adjusted for reliability on Lines 155 & 164.
On Weekdays and Saturdays, the schedule will be adjusted for reliability on Line 94.
Route Changes
On updated Line 92, all trips between 9 a.m. and 6 p.m. on weekdays will be extended to serve the Burbank – Sylmar segment. All service to that segment will operate every 20 minutes from 9 a.m. to 6 p.m., significantly reducing wait times for riders. A new stop will also be added for this line southbound on Spring Street nearside on 6th Street to improve access for riders to Downtown LA.
All BurbankBus and LADOT services will continue to operate as they have through Burbank.
More from Metro's The Source blog here.