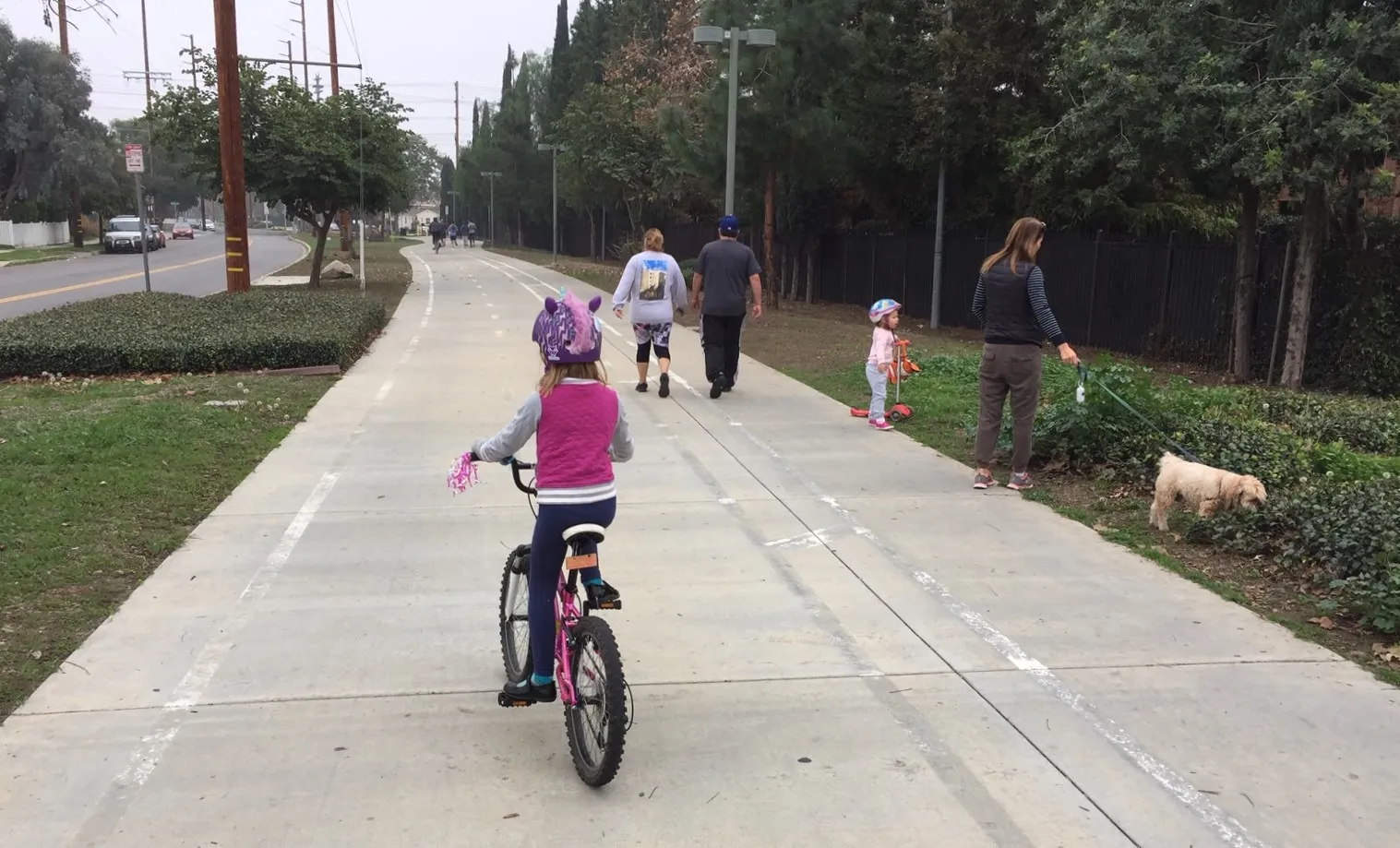 Image Source: Streetsblog LA
After a long, hot summer, it's already that time of year when many of us are headed back to school. With some schools having started as early as August 15, well over 600,000 students will begin traveling to and from classes every day. With all these travelers returning to our streets during the peak congestion hours, now is a great time to start exploring all the wonderful sustainable ways to commute within Burbank! 
For those heading back to class themselves or those that have little ones, Metro and other participating transit agencies are part of the GoPass program: a TAP card that gives K-12 students free transit rides during the school year for any type of ride, not just rides to school. 
Luckily for us in Southern California, fall doesn't mean a return of the cold. Instead, fall graces Burbank travelers with cooler temperatures and sunny days. This upcoming weather could be the perfect excuse to switch your commute mode to bike or e-bike. By doing so, you can  reduce your carbon footprint and take some time to experience beauty of Burbank! To help plan out yours or your student's bike route to school, check out the City of Burbank's map of bike routes throughout town!
For those looking to cut transportation costs, BTMO also offers several Vanpool subsidies, along with those provided by Metro, to get your vanpool off the ground! New Vanpools among BTMO members are eligible for an additional $200 monthly subsidy. Individuals joining existing vanpools are also eligible for an additional $40 monthly subsidy.
While back to school often means new books, pencils, and backpacks, consider using this change in season to rethink the way you move about Burbank every day! For more resources on sustainable travel around Burbank, check out our Know Your Options page.