Calling all Burbank TMO Employee Transportation Coordinators!
April is Earth Month and May is Bike Month, and it's the ideal time to reboot your commuter programs. Join us at these events to jumpstart your planning and networking this spring.  
---
Metrolink Earth Day Sustainability Challenge
Monday, April 19 – Sunday, April 25
Join Metrolink starting April 19th for a week-long Earth Day Sustainability Challenge! All registered participants will be entered to win a Metrolink monthly pass or one of twenty 7-day passes. Join the challenge starting April 15th at metrolinktrains.com/earthday.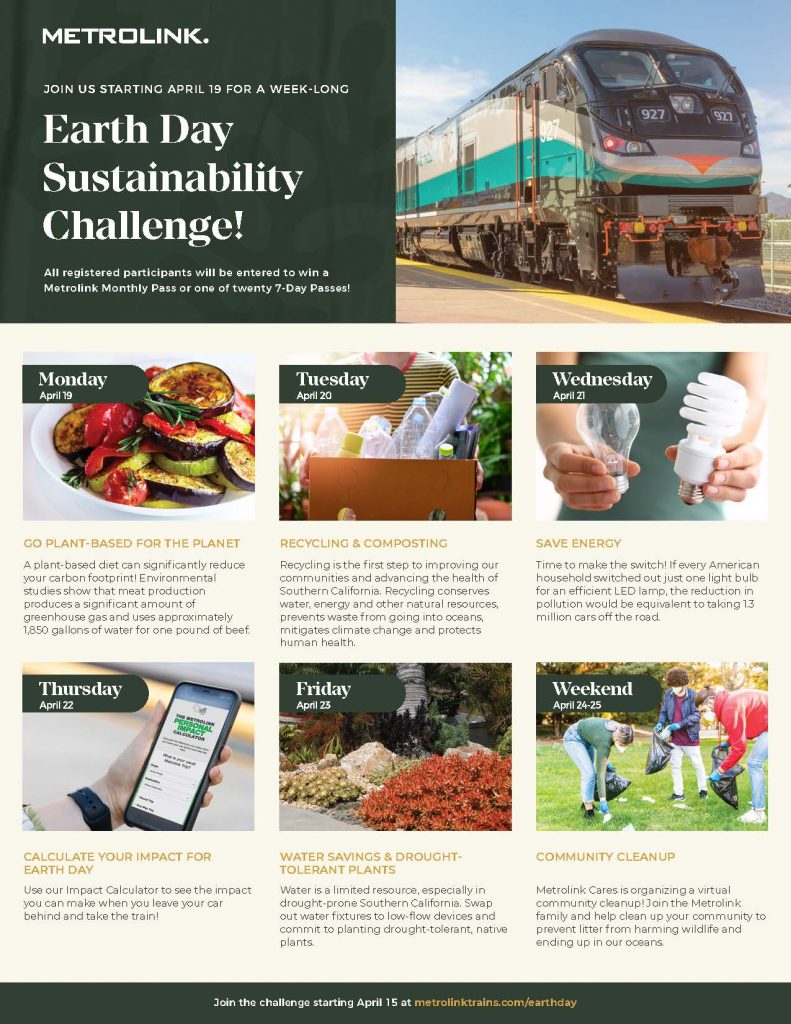 ---
BTMO All Members Meeting for Employee Transportation Coordinators
Wednesday, April 21


12noon-1pm
---
SoCal Association of Commuter Transportation (ACT) Earth Day Happy Hour
Thursday, April 22
4-5pm
Click here for more info and email Kristina.Valenzuela@wsp.com to RSVP. (members and non-members welcome)
---
Return-to-Commute Webinar
Tuesday, April 27
1-2pm
A cross-TMO collaborative Return-to-Commute webinar and panel to support employers and ETCs throughout LA County as workers begin returning to offices, worksites, and commuting again, to be led by GoSaMo TMO (Santa Monica TMO) and Warner Connects (Warner Center TMO).
---
Metro-OCTA-VCTC Spring Marketing Workshop
Thursday, April 29
9-11:30am
Save-the-date for this virtual Joint Metro-OCTA-VCTC Spring Marketing Workshop. You must RSVP online and in advance to attend this Workshop. ETC Marketing certificates will be distributed following the workshop. Please RSVP no later than April 26th here. A confirmation with the links will be sent to you prior to the workshop.

---
Bike Walk Breathe, A Wellness Event for all Burbank Commuters
Thursday, May 6
10-11am
Click here to RSVP! More details in our blog post here.
---
Virtual e-Bikes and Road Bike Safety Workshop
Thursday, May 13
1-2pm
In partnership with Assembly District 43, LACBC, and the BTMO, SoCal Auto Club (AAA) is planning a virtual Bike Safety Workshop for all LA County commuters.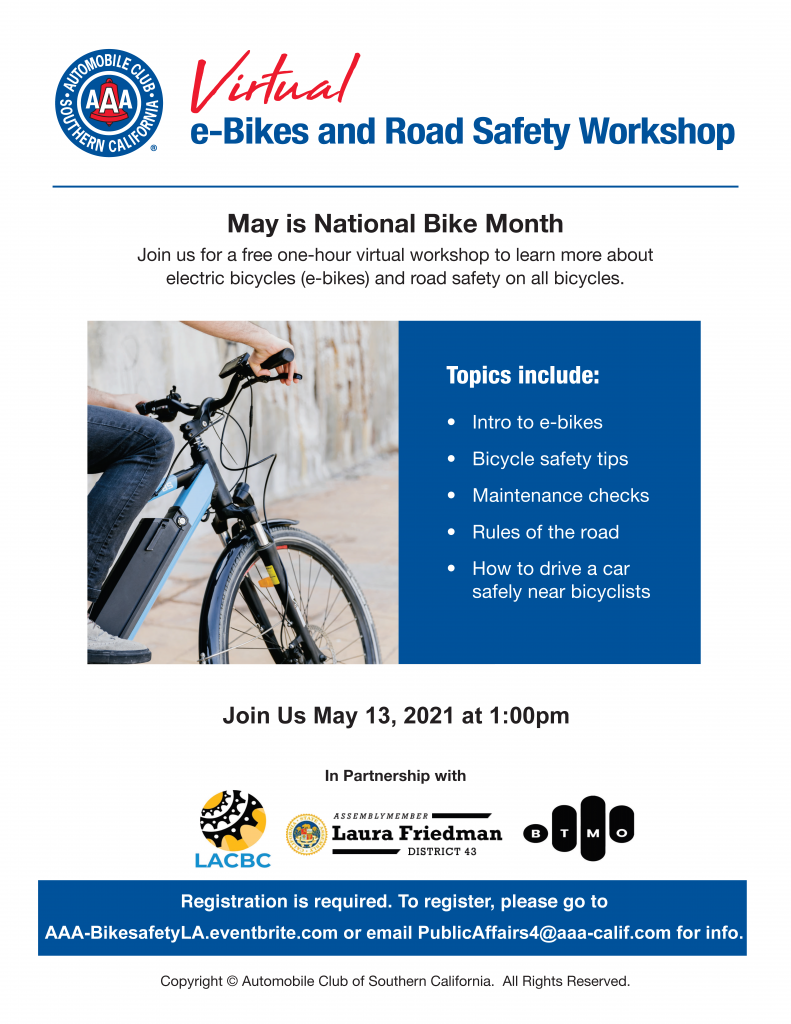 To register go to aaa-bikesafetyLA.eventbrite.com or email PublicAffairs4@aaa-calif.com for info.
---
For more information about these events, please reach out at info@btmo.org or (213) 425-0966. Thank you!