Save the Date: Upcoming community workshops in Burbank and Glendale for the North Hollywood to Pasadena BRT Project
Please join us as Metro hosts BRT community workshops in your community. The community workshops will be an opportunity to share your vision of how the BRT could operate within your community through facilitated, interactive, and "hands on" planning exercises.
Each workshop will be tailored to address the various options being proposed within the city/community where the workshop is being held. Therefore, please plan on joining us at the workshop where you live, work or play and would like to share your vision.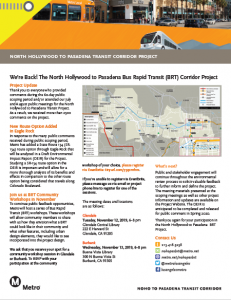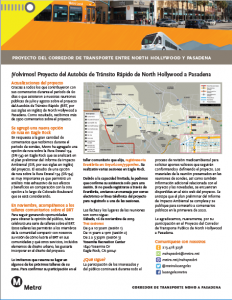 RSVP here in order to attend the event.