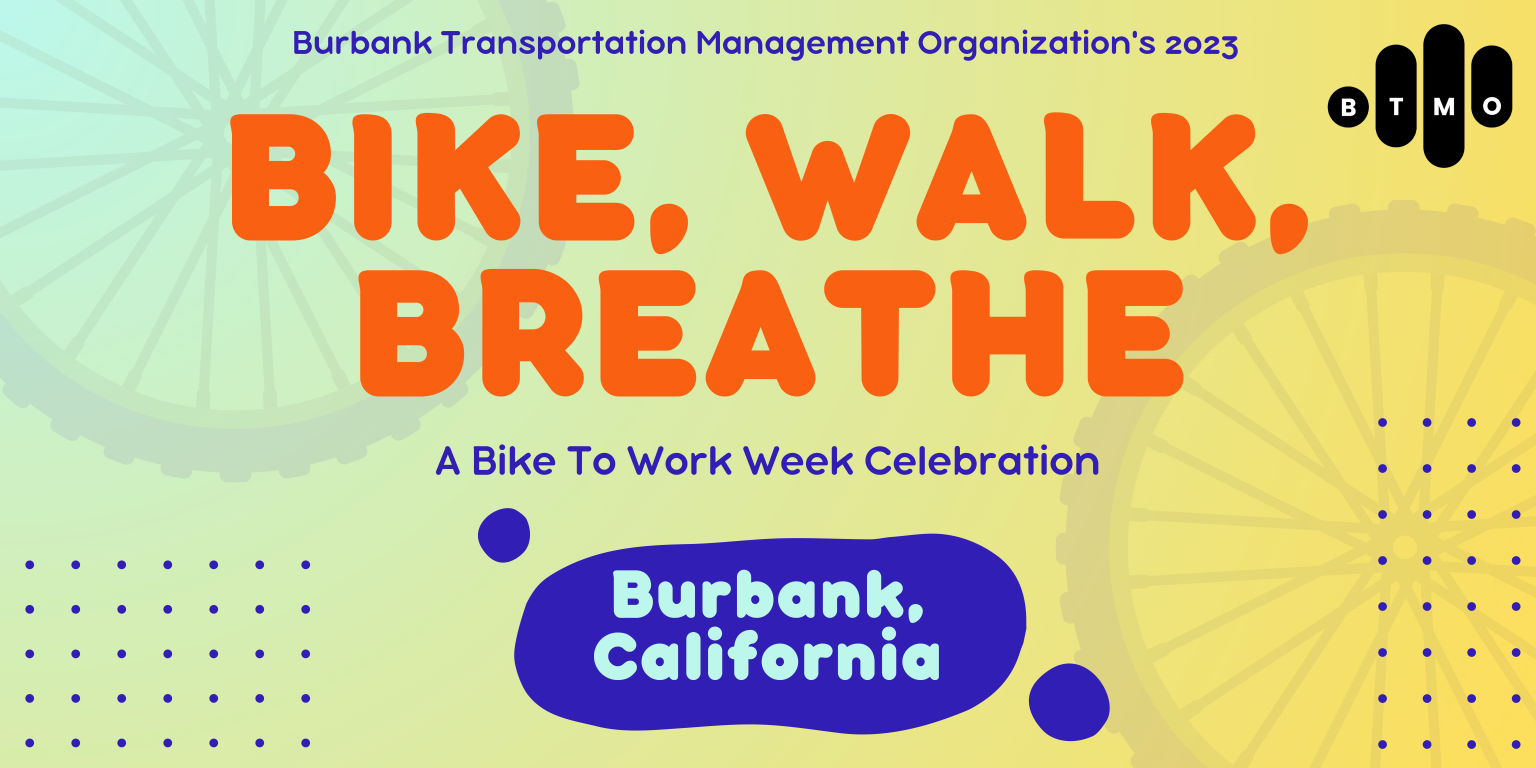 Join the BTMO, along with your neighbors and coworkers, for an exciting morning on May 17th from 7 to 10 AM at this year's Bike, Walk, Breathe event! You'll learn everything you need to know to prepare for Bike Month, Bike to Work Day, and beyond.
Come for a fun-filled event with giveaways, bike repair, music, outdoor spin classes, snacks, drinks, and representatives from Burbank organizations who will share valuable information and resources to help you break free from a daily commute of driving alone.
We will have two pit stops: one at the Downtown Burbank Metrolink station and another at The Pointe in the Media District.
At The Pointe pitstop, partners include the BTMO staff, Burbank Bike Angels, Go Green Bicycles, Burbank YMCA, Hoopty Bike Repair, Fleet Feet, Metro, Commute with Enterprise, Burbank Police Department, FIT Health Club, SFV Bicycle Club, Suja Juice, Burbank Bus, and more. Joiners can enjoy free bike check-ups, music, snacks/drinks, an outdoor spin class and sound bath (RSVP required), giveaways/raffles, and helpful resources to embrace a car-free commute.
In Downtown Burbank, commuters will be greeted at the Metrolink stop by partners, including the BTMO staff, Burbank Bus, YMCA, and Metrolink. Commuters can get helpful bike rack demonstrations, commuter resources, giveaways, and chances to win raffle prizes.
This annual event encourages commuters to bike to work (or wherever they need to go), helping to save money, improve health and lower stress levels — all while reducing traffic congestion and improving air quality.
Raffles and prizes
Free bike check-ups
Outdoor spin class and sound bath led by health instructor Samantha Bland 
Juices from Suja Organic
Refurbished bikes for sale from Burbank Bike Angels
Music
Resources from Metrolink, Metro, Go Green Bicycles, and more!
For more information about The Pointe pit stop: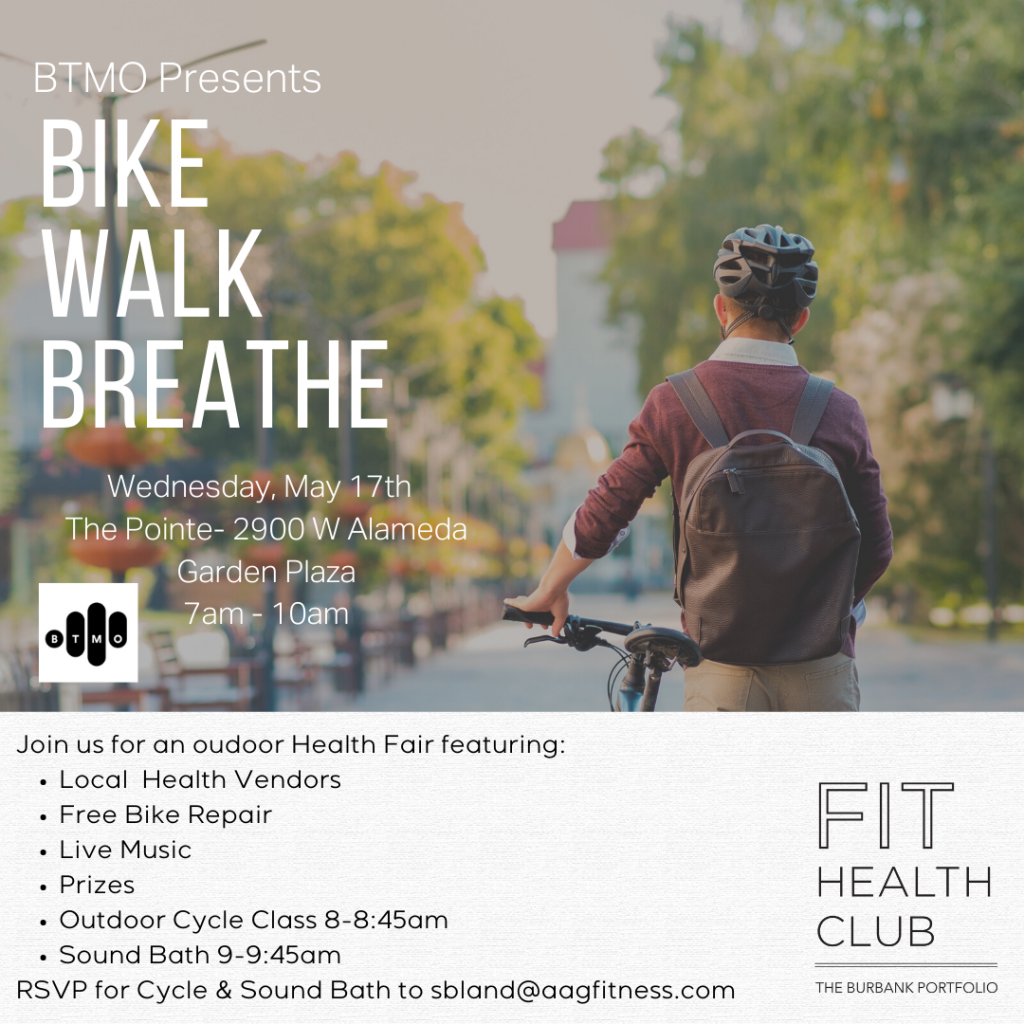 Burbank Metrolink Station
201 N. Front Street
Burbank, CA 


2900 W. Alameda Avenue
Plaza Garden
Burbank, CA
Bike safety tips for participants:
Wear appropriate attire.
Follow all traffic laws.
Cross at intersections.
Look both ways before entering the street.
Scan the area as you cross the road.
Be alert! Avoid wearing headphones or looking at your phone so you can be aware of what is happening around you.
Ensure all equipment works on your bicycle (do an ABC Quick Check).
Always wear a helmet.
Go with the flow: Ride in the same direction as the traffic.
Bicycles should be equipped with a white headlight and a red rear reflector.
Click here to learn more about your biking options in Burbank!