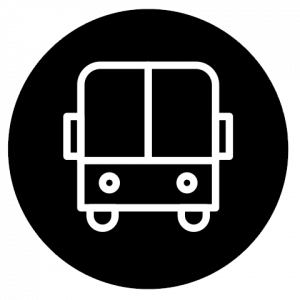 Burbank Bus
Burbank Bus offers three different routes with connectivity to Downtown Burbank's Metrolink stop and Metro's B (Red) and G (Orange) Line NoHo station. See specific Routes for hours of operation and specific timetables.
Metro
Metro offers many convenient bus routes running into and through Burbank. Trip planning apps like Google Maps, Citymapper, or the Transit App can help you find the right route for your trip! Just a few of the key routes in Burbank are:
LA DOT Commuter Express
LA DOT's Commuter Express busses only make a limited number of stops to ensure faster commutes. Riders can commute to Downtown LA in the morning, and back again in the evening from several stops in Burbank. The following routes go through Burbank:
549 – Through Burbank's Media District
Other Operators
There are a host of other bus operators that serve areas around Burbank such as the Glendale Beeline, or LA DOT Dash service. For information on these services, trip planners such as Google Maps, Citymapper, or the Transit App can be a great resource for routes and schedules.