Metro Micro is now available in North Hollywood/Burbank!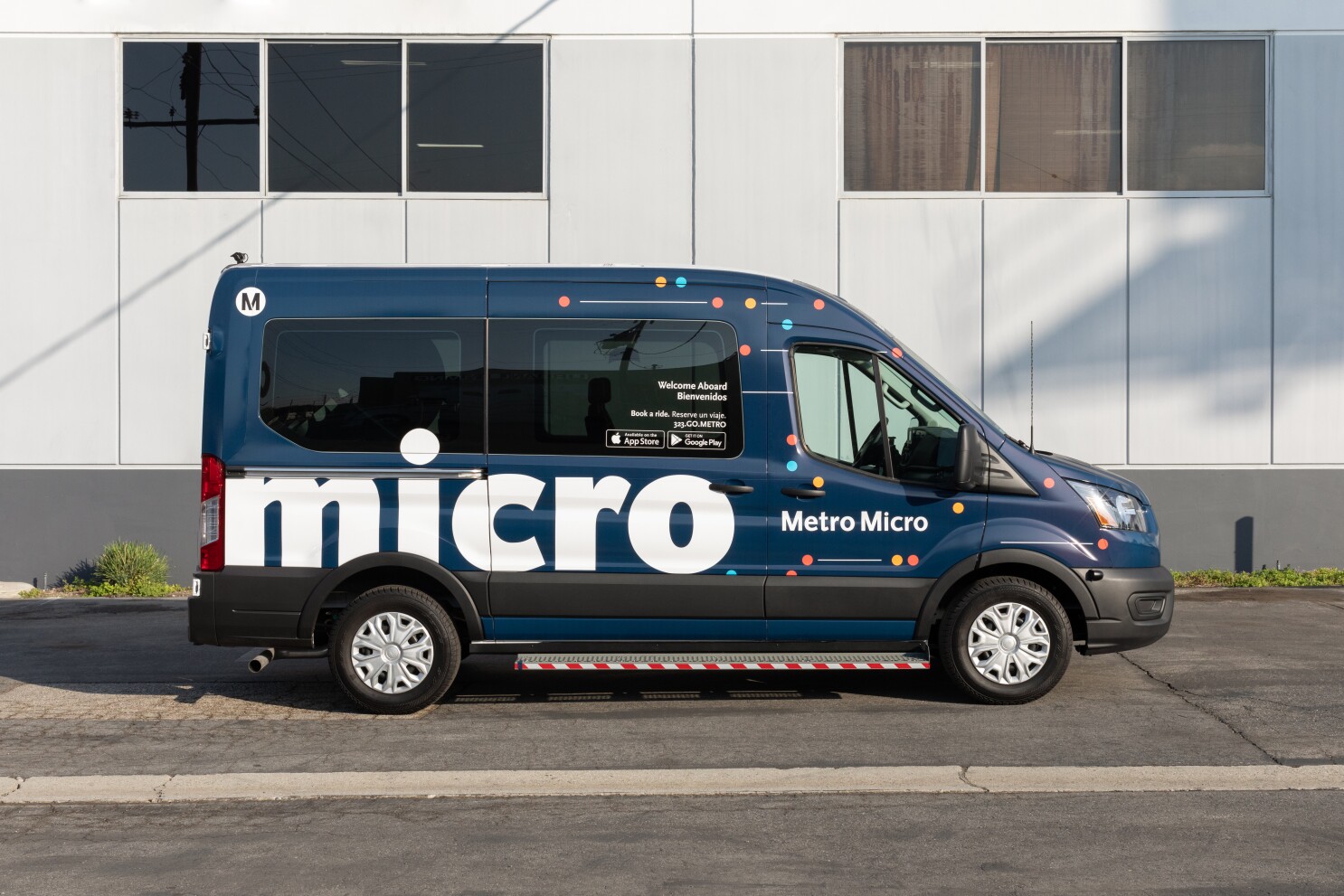 Metro Micro is Metro's new on-demand rideshare service, offering door-to-door trips in Burbank and North Hollywood for only $1! The new service is for short local trips and uses vans that seat up to 10 passengers.
Days and Hours of Operation
Monday-Sunday, 10am-10pm
How to Ride Metro Micro

To use the service on the Metro Micro App:
Download the app on your Android or Apple smartphone device.  Get it at the Apple Store and Google Play.
Create a profile
Connect payment information if using a credit card
Choose your pick-up/drop-off points and schedule a time for pickup
Enjoy your ride!
Rides can also be booked through Metro's Customer Care Center by calling 323.GO.METRO (323.466.3876) or by using the Metro Micro booking website. Learn more here.
At this time, the fare for a single seat ride is $1. The $1 does not include a transfer to Metro bus and rail. Customers can pay using their TAP card/account (stored value only) or with a credit card (no cash).
Seats are also available for accessible needs passengers, passengers with bikes, and Personal Care Assistants or children below 5.
Learn more about Metro Micro here!