Last updated July 20, 2020
How to get the most out of your working from home experience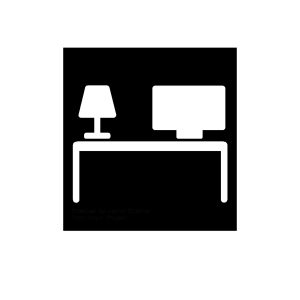 We wanted to provide you with best practices on working from home policies as many employees are now working from home, some for the first time, to protect the health of their workforce and their operations. Coronavirus (COVID-19) has gripped the globe. Government and health officials are urging calm and caution.
Here are a few tips as you mobilize your continuity of operations plan to enable your workforce to work from home for an extended period of time:
Technology – The right technology is critical for employees to work from home effectively. Assess equipment and technology readiness including hardware, software, collaboration tools, and internet connectivity.
Policies – Your organization should have an official telework policy and eligible employees should be working under a signed telework agreement. Review your policy and agreement documents to ensure they are up to date.
Troubleshoot – Identify problematic areas that can cripple work productivity in a telework environment and assemble a task team to assist with resolution.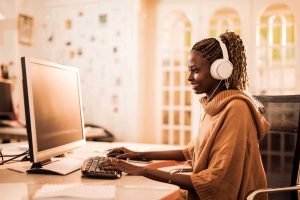 What is Work from Home?
Working from Home, aka Teleworking, is a work arrangement that allows an employee to perform work at an approved alternative worksite.
Why have a telework program?
There are many benefits for employers, including: increased productivity, cost savings and improved employee retention, support for more diverse candidates and access to more talent, and assistance with Employee Commute Reduction Programs.
There are also benefits for employees in the form of improved work-life balance, increased levels of flexibility, and saving time and money on their commutes. Our community and region profits, too, in terms of reduced emissions and cleaner air.
If you need assistance with your telework program, please don't hesitate to reach out to us at the BTMO. We are here to help!  Additionally, you'll find a list of Telework Resources below.
Telework Tips & Resources
Telework Policy Examples
Looking for an example of what a comprehensive policy looks like? See the links below:
Effective Work from Home Policies
Guidance from GoSaMo TMO on how to launch effective Work from Home and Telework policies:
Telework Tools for Organizations
Not sure what communication tool your organization should be using? See the below chart of popular online conferencing tools:
| | | | |
| --- | --- | --- | --- |
| Platform: | Best for: | Video: | Max Users: |
| Skype for Business | Integration with Outlook | ✔ | 250 |
| Microsoft Teams | File sharing, multiple presenters | ✔ | 80 |
| Google Hangouts | Small businesses (free service) | ✔ | 25 |
| GoToWebinar | Audience management/stats | X | 1,000 |
| Zoom | Screen sharing | ✔ | 100 |
___