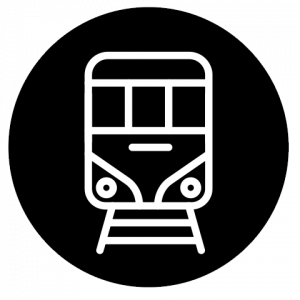 Metrolink
Metrolink serves as the Los Angeles region's commuter rail line. Two different lines run through Burbank serving the Downtown Burbank, Hollywood Burbank Airport North and Hollywood Burbank Airport South stations. To access train schedules, use Metrolink's scheduling tool.
Bike parking:
People who ride a bicycle to connect with Metrolink at Burbank's Downtown station can lock their bike in a secure indoor parking facility. Use of the facility is free! To gain access, users must apply to the City of Burbank.
Metro B (Red) Line
Metro's NoHo station serves as a transportation hub for the San Fernando Valley. The Red Line from Downtown LA has many connections to routes running around Burbank. Burbank's Media District is easily reached from the Universal City stop, while connections to downtown Burbank are more frequent from the North Hollywood Stop.