Burbank commuters come in all kinds. People bike, walk, bus, scoot, carpool, vanpool and drive. This series is intended to share the stories of commuters who demonstrate it's possible to get to work without driving alone!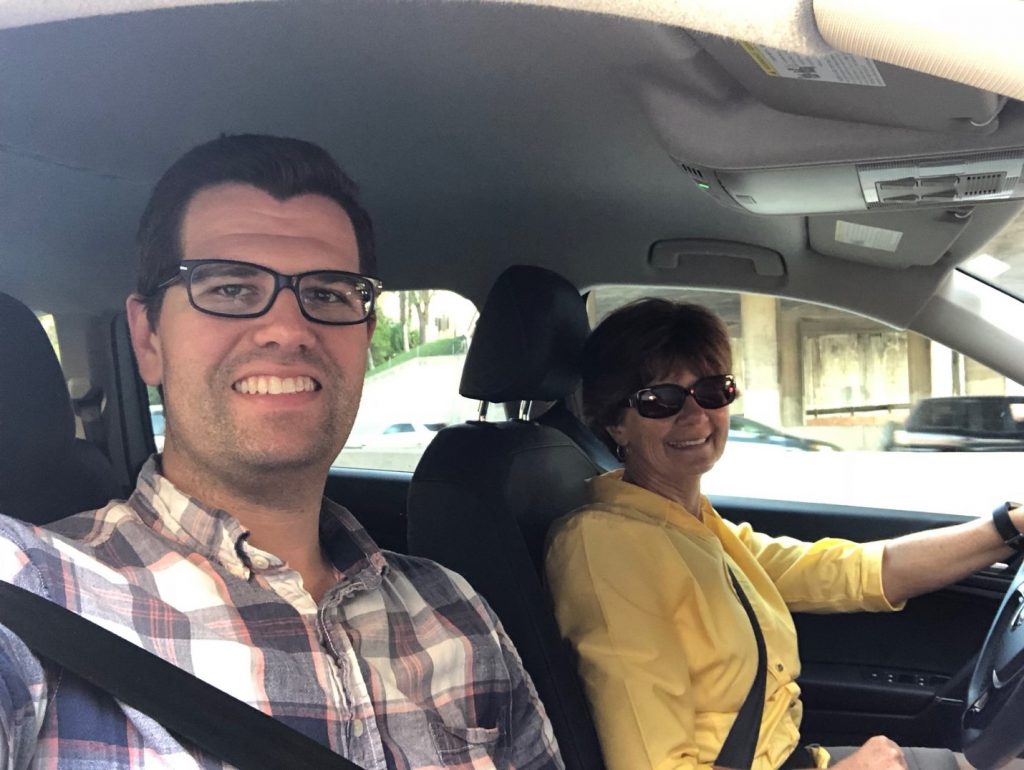 This month's all-star commuter is Dan Smith. Dan is a Sound Engineer working on the main Warner Bros. lot in Burbank. He is part of the team that re-versions films for use on airlines and television broadcasts.  Dan shared his experiences commuting with two of his coworkers and some great tips for people considering an alternative commute!
How do you get to work on a typical day?
I am part of a carpool with two other employees at Warner Bros. We meet up in the morning and ride in the driver's car. We switch off from week to week. The carpool lane routinely saves us about 10 minutes driving from Santa Clarita.
What is the best part of your commute?
The best part of my commute is the people I ride with, Donna and Trini. They've become great friends. Riding alone is the worst. It can be very stressful. Having others around makes it much more enjoyable and it goes by much quicker. If there is a traffic issue, it is really nice to have people with you to navigate.
What/who compelled you to begin commuting this way?
Having worked and lived overseas and in other cities in the US, I knew the value of public transit and alternative means of commuting. After moving to LA, I sometimes commuted by public transit out of necessity, as I was sharing a car. But even now that I have my own car I much prefer it to driving alone.  Once I began working at Warner Bros., I joined the Clean Air Club, which promotes finding greener ways of commuting to work. In the Club I was matched up with other employees that lived around me and were interested in carpooling. I love that carpooling saves time, money, and has greater flexibility than public transit.
Do you have any interesting commute stories you'd like to share?
It doesn't matter what day it is, somehow, we always get on the topic of food. Apparently, we are all hungry after we finish work! We've shared some wonderful recommendations for places to eat. There are places in Burbank that we go to for lunch that we don't have the chance to share with our families. One time we picked up Dino's Pizza to take to our homes for dinner. And we got an extra one for the car ride home!
Are there any commuting tips that you'd like to share with people working near you?
Check with your employer to see if they have any resources for commuters, as many offer incentives and subsidies.
When trying a new means of commuting, give yourself at least two weeks before making any judgments. Each system has their own quirks that can be tough to navigate, even for experienced commuters. When I started taking the Metrolink train I made mistakes like missing the train or buying the wrong type of ticket. The first two weeks were a little rough but then I settled into a groove and really enjoyed it.    
Follow along with Dan on Social Media!
Want to know more about carpooling or how to find carpooling partners? Contact us today!