Congratulations to Ross Blocher, the winner of the One Mile or Better Challenge!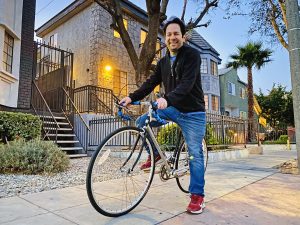 Ross is also our featured Burbank Commuter of the month. We interviewed Ross about his commuting experiences, read more here.
May is almost over but we still encourage you to take on the One Mile or Better Challenge to get out and active!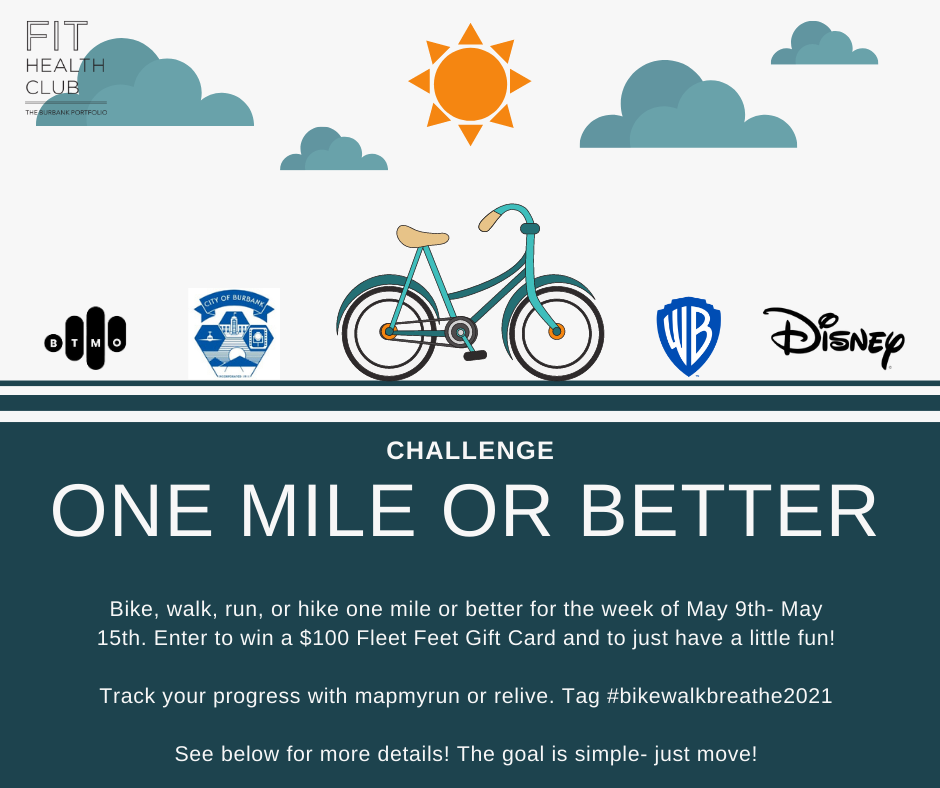 Looking for a fun and simple way to celebrate Bike Month this May?
If you answered yes, then take on our One Mile or Better Challenge for a chance to win $100 toward exercise gear simply by walking, running, or biking!
Follow these 3 simple steps to join the challenge and enter to win a $100 gift card to Fleet Feet!
Bike, walk, run, or hike one mile or more every day for the week of May 9 through May 15
Share your progress during the week by posting to social media, tagging us @TheBTMO with the hashtag #bikewalkbreathe2021, and emailing Samantha Bland at sbland@lifestart.net
*** Disclaimer: This contest has concluded.***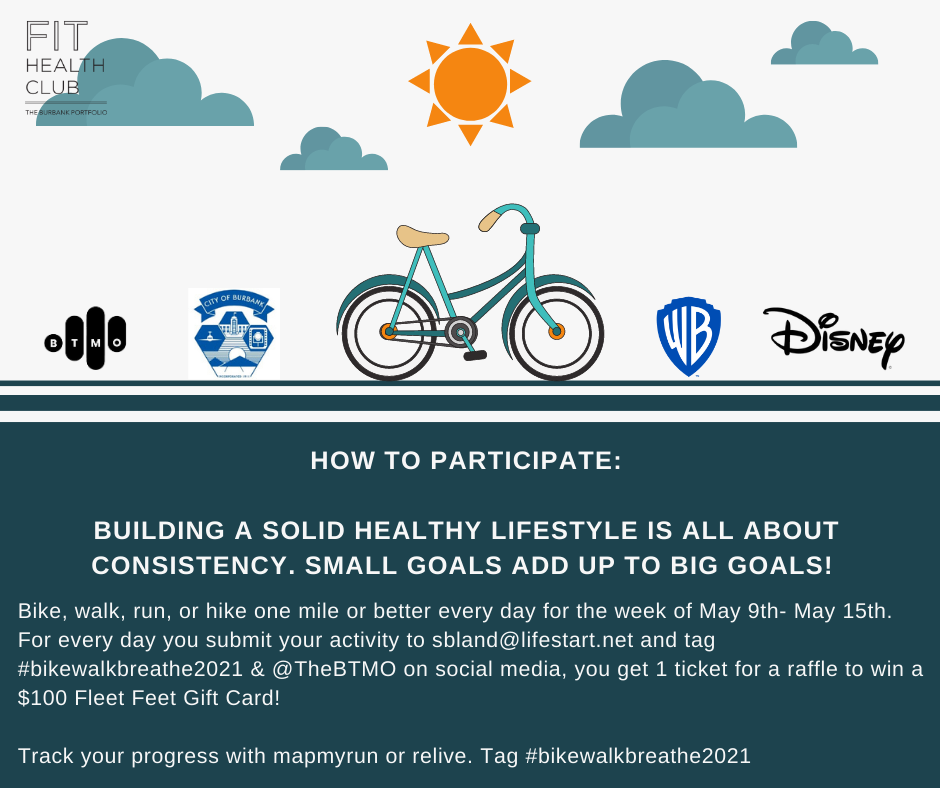 Don't forget to stretch!
Get a good stretch in before you run, walk, or bike with this fun instructional video from Samantha Bland, General Manager at Fit Health Club in Burbank!
Don't forget to join us at Bike, Walk, Breathe: A Wellness Event!
The BTMO also invites you to join our Bike, Walk, Breathe: A Wellness Event this Thursday, May 6th !
We will be celebrating Bike Month by sharing resources to get you out for a ride or walk and holding a raffle with additional bike-themed prizes – you don't want to miss it!
Click here to learn more and RSVP.